One of the benefits (if you can call it that) of chemically-enhanced produce is that it grows bigger, faster and cheaper than organic produce. But the risk factor involved is just too much for some people to live with, and thus they attempt to grow their own produce organically. If you fit this bill, check out these gardening tips.
Use your own seeds for gardening in later seasons. This lets you ensure that your plants are organic from start to finish. Take an earlier season of plants and allow them to go to seed before you remove them. This means that not only are your plants growing without pesticides or chemical fertilizers, the seeds were grown without them either.
Why buy new garden covers when you can use your old blankets to cover plants in the winter time? If you don't have any old blankets you can buy used ones at thrift stores cheaply. Use tomato cages to support the blankets over your plants. Individual bricks or garden rocks can be used to hold the blankets and down and insure good coverage for your plants.
It is possible to grow an organic garden all year if you have a sufficient light source for an indoor garden. Plants need plenty of light in order to grow properly and there are bulbs that can be purchased to provide indoor gardens with the appropriate amount of light to have them thrive and produce a fruitful bounty.
Use a nicely finished compost pile as fertilizer for your garden. Organic means that you don't use artificial fertilizers or herbicides to grow your plants, yet sometimes the soil isn't necessarily full of the proper nutrients for growth. Utilizing a compost pile can provide you with a rich, dark earthy soil that can provide your plants with plenty of nutrients.
Encourage toads to take up residence in your organic garden. Toads are a natural predator of many of the pesky bugs that will eat and destroy your crops. Create makeshift toad houses out of overturned broken clay pots and keep soil nice and moist to make it conducive to amphibian life.
If your organic garden uses containers, you may need to swap seedlings to larger containers as they outgrow them. When you do this, make sure to handle the seedlings by the leaves and roots. To be more specific, you should avoid touching the stems as they are extremely fragile and can be easily damaged. After you have swapped containers, it is recommended to water the roots as this will help them merge with their new environment.
Research plants before bringing them home. When you are trying to get the best plants for your organic landscape, you should take the time to get educated. Chose plants that are suited to growing conditions you already have, rather than trying to build an environment for a plant you didn't properly plan for.
If your yard's soil isn't as healthy as you want, or has been contaminated in some way, you can still grow organic produce using raised beds. You can use wood, brick or stone for the border. Make sure that it is at least 16 inches high so that there is room for the roots. Fill it with organic soil and compost.
In order to offer your organic gardening the most success, mulch it with 3 inches of organic material. By mulching your organic garden you will conserve water, add nutrients to the soil and stop weeds from growing. As an added bonus, mulching also gives your organic garden a bit of beauty.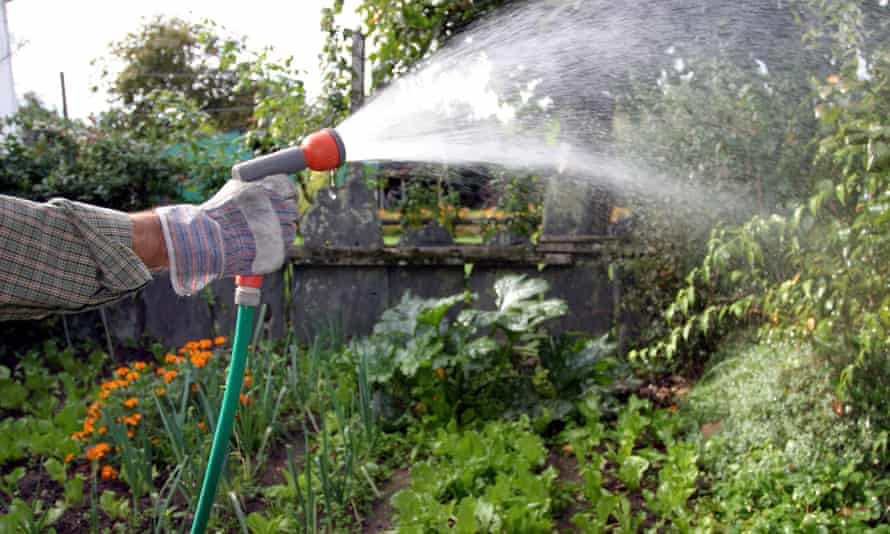 Any organic gardening project is immediately susceptible to fungal diseases that can rot and ruin your seeds or seedlings before they even have a chance to grow. In order to prevent this, you should use sphagnum moss which acts as a natural fungicide. When your seeds are planted into the soil, apply the moss immediately after planting. On the other hand, if your seeds are exposed to sunlight, you should apply the moss first, and then deposit the seeds on the moss. You only need to use a sprinkle of moss.
It is a good idea to get organic garden certification so as to reaffirm your claims that your products really are organic. This will not only increase sales, but it will demonstrate to your customers that your products are legitimate and that you are doing what it takes to grow the best crops.
Grow basil successfully. Basil is an annual warm-season herb, very susceptible to cold and frost. Sow seed in spring at a depth of about 1/2 inch in full sun. Keep the soil evenly moist. When the basil reaches about 6 inches, pinch out the top to encourage bushy growth. Pick continuously before any flower buds open. Pick leaves in the morning after dew has dried, and don't over wash leaves, as you will lose the aromatic oils.
The best way to spread mulch on your organic garden is with a flat-headed rake. A flat-headed rake is effectively two tools in one. You can use the tined side to distribute mulch over fresh areas. When you flip the rake over, its flat side makes an efficient tool for smoothing your mulch and making sure it is distributed evenly.
Make sure you are watering properly. To ensure optimum growth, the top 8 to 10 inches of soil need to be constantly moist. The amount of water you use will depend on your soil texture, and the hotter and windier, the more often you need to water. Water earlier in the day to allow plants to dry off, and check the moisture in your soil using a garden spade.
Mass-produced food will always have its own advantages, but it may not be worth it to you or your family to risk your health for a few extra dollars in savings. If you decide to grow organically, however, you can save hundreds while ensuring that everything you eat is fresh and healthy. Just use these tips to help you grow.